Quelques mots viennent du cœur de nos locataires…
Vous parlez encore de la beauté des lieux et de l'accueil exceptionnel qui vous sera réservé lors de votre séjour aux Villas Luz Romana, le propriétaire ne s'en lasserait pas, mais les commentaires des locataires seront bien plus représentatifs. Ces quelques mots viennent du cœur et constituent un témoignage réel de leur expérience, qui vaut beaucoup plus que mille autres mots. Voici ce qu'ils racontent…
Témoignages 2021 2022
***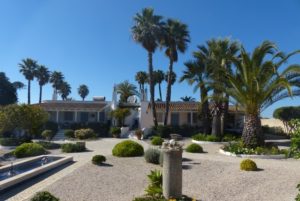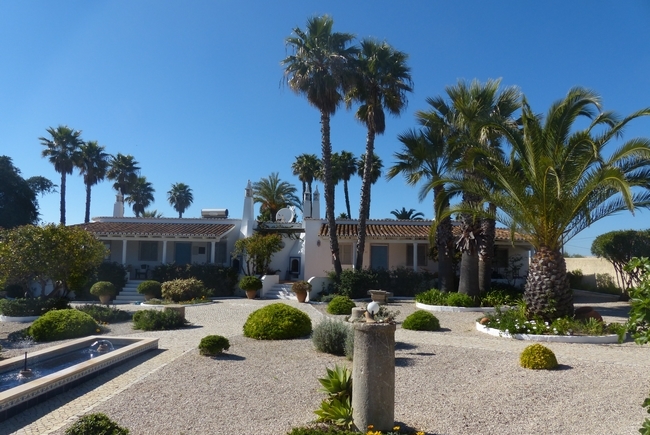 « Superbe lieu de vacances pour découvrir l'Algarve, côté ouest. La maison est très confortable et la résidence superbe avec la belle piscine et le magnifique jardin. On est au calme et en même temps à proximité de tout ! Rosa et sa famille veillent à notre confort avec bienveillance et discrétion ! une adresse exceptionnelle ! »
Hélène & famille A1 Juillet 2021 France
***
« Great villa in a quite secure gated development with a private pool and very easy access to the town and many stunning beaches either by rented car or taxi (Bolt app was great). Has everything you might wish for as a relaxing family or couple getaway holiday. Very clean, lovely decor and all you need facilities. Rosa, the caretaker, is brilliant – made us feel at home from day one and helped with all the enquiries. Would definitely recommend and return back »
Anastasia B2 Juin 2021 – Angleterre
***
« The stay at Luz Romana was great. It is well situated near Tavira with diverse markets and supermarkets and Praia do Barril. Still, it is a really peaceful location far enough off the main road where you can come to rest. A very kind and hard-working couple looks after the houses, plants, garden, pool, the animals (chicken, geese, canary birds, guinea pigs, bunnies) and the big area down to the Ria Formosa. We loved to wander around this area, watch the animals and pick up one lemon or fig. The kitchen equipment is very complete. It could be renewed but that is really nitpicking. Everything works just well. The whole house is beautifully decorated, clean and from the moment we arrived and were welcomed by the housekeepers we felt at home. Also, there are many options where you can sit outside. And on top, there is a nice barbecue. The pool is big and clean. and you could spend the whole time there if you wanted to. All in all, definitely a place to recommend, and we can't wait to come back! »
Johannes  B1 Juin 2021 – Hambourg Allemagne
***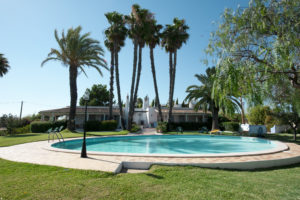 « Rosa and her husband are always available to give advise and to assist with anything that you might need. Very peaceful area in the middle of nature away from the hustle and bustle of the more touristic areas. »
Andrea B2 juin 2021 – Malte
***
O espaço junto ao mar é muito agradáve. Ficámos surpreendidos pela positiva!
Catarina A1 July 2021 Portugal
***
"Un lugar fantástico para pasar unos dias en familia o amigos en Portugal. La ubicación es perfecta y permite moverse por todo el algarve y visitar sitios increibles. El apartamento, piscina y entorno de luz romana son muy recomendables. Saludos."
Daniel A1 July 2021 Spain
                                                                            ***
"Amazing place, super friendly, clean. Highly recommendable!"
Juan Spain A1 August 2021 Spain
***
« Fantastic place for a family break! The kids enjoyed watching the animals on the farm and had a great time splashing in the pool. Look forward to returning next year! »
Nelson B1 August 2021 Utah USA
***
« Mi familia y yo, hemos quedado muy contentos con la estancia, muy bien cuidada, sin lugar a dudas repitiria de nuevo.  »
Julianna A1 August 2021 Spain
***
« Villa magnifique, proche de sites splendides et Karl est un hôte parfait. »
Clément B2 Octobre 2021 Paris
***
« Una casa con una ubicación fantástica, para poder desplazarte y conocer todo el Algarve!!y con un enclave maravilloso! La casa muy practica con todo lo necesario para estar cómodos!! Muy buena comunicación con los propietarios q están pendientes de todo lo que se necesite!! Repetiremos »
Ana A1 Octobre 2021 Séville Spain
***
"Experiência muito boa! Casa muito confortável e extremamente bem limpa. Espaço exterior muito bonito. Os animais, as ávores, a vista da Ria Formosa e o pôr do sol são lindos! É notó a dedicação dos funcionários, estando tudo muito cuidado. A Rosa é muito prestável e sempre muito simpática! Certamente que voltaremos!"
Maria João  B2 Outubro 2021 Lisbon
***
Les locataires ont réellement apprécié la beauté des villas et du domaine situé sur un ancien site romain. Un retour au passé qui témoigne de la magnificence des lieux. L'une des plus belles régions du monde où il fait bon vivre toute l'année : l'Algarve n'attend que vous…
Découvrez vite ce que l'environnement proche vous réserve !
2