Right from the heart
The Owner shall never tire to tell you about the beauty of his Villas but also some of our clients have shared in words their amazing experience among us.  Please take the time to read their comments…
Testimonial 2021 2022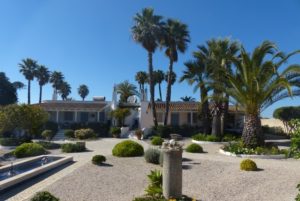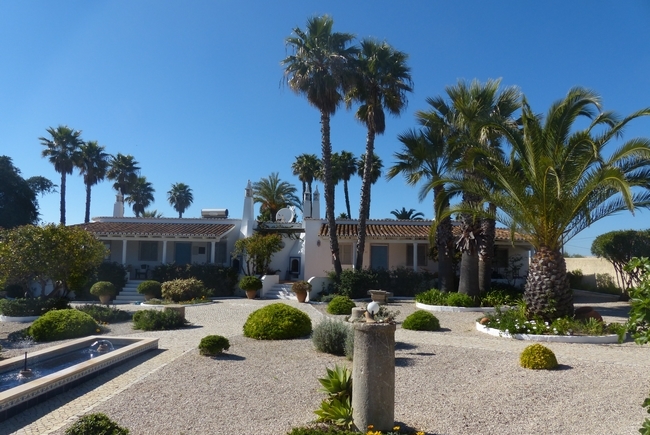 "Thank you for the wonderful stay we enjoyed at Villas Luz Romana.  The setting is just breathtaking – with wonderful views and such beautifully well maintained gardens.  My children loved the pool and the animals!  The villa was safe, secure, comfortable and well equipped – like a home from home for us.
Special thanks must go to Rosa who was so kind, welcoming and hard working. She really made our stay enjoyable.
We hope to return in the not too distant future!"
Hazel G. A1 October 2022 London UK
                                                                                                                                                                              ***
«10/10!  wonderful house in wonderful garden. Excellent for children and bird watching. Good service from Rosa.
Desmet W. A1 April 2022 Belgium
***
"We really enjoyed this place. The setting and environment is beautiful. Rosa is so helpful and kind. The nature, flowers, animals are a wonderful surprise. We think if you offered bicycles (for a fee) it would be a great idea since the bike paths are here. Anyway, we absolutely loved to being here! Thanks for everything.
Roy D. A1 April 2022 New York US
    ***
« Great villa in a quite secure gated development with a private pool and very easy access to the town and many stunning beaches either by rented car or taxi (Bolt app was great). Has everything you might wish for as a relaxing family or couple getaway holiday. Very clean, lovely decor and all you need facilities. Rosa, the caretaker, is brilliant – made us feel at home from day one and helped with all the enquiries. Would definitely recommend and return back »
Anastasia B2 June 21 – England
***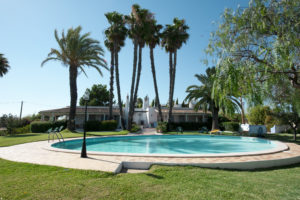 « The stay at Luz Romana was great. It is well situated near Tavira with diverse markets and supermarkets and Praia do Barril. Still, it is a really peaceful location far enough off the main road where you can come to rest. A very kind and hard-working couple looks after the houses, plants, garden, pool, the animals (chicken, geese, canary birds, guinea pigs, bunnies) and the big area down to the Ria Formosa. We loved to wander around this area, watch the animals and pick up one lemon or fig. The kitchen equipment is very complete. It could be renewed but that is really nitpicking. Everything works just well. The whole house is beautifully decorated, clean and from the moment we arrived and were welcomed by the housekeepers we felt at home. Also, there are many options where you can sit outside. And on top, there is a nice barbecue. The pool is big and clean. and you could spend the whole time there if you wanted to. All in all, definitely a place to recommend, and we can't wait to come back! »
Johannes  B1 June 2021 – Hambourg Deutschland
***
« Rosa and her husband are always available to give advise and to assist with anything that you might need. Very peaceful area in the middle of nature away from the hustle and bustle of the more touristic areas. »
Andrea  B2 June 2021 – Malta
***
"As villas Luz Romana excedem às nossas expectativas. Um sítio muito tranquilo e agradável,  com todos as condições necessárias. A Rosa e o Paulo foram sempre simpáticos e disponíveis para nos apoiar. Para melhorar a qualidade das instalações. sugerimos apenas a melhoria das espreguiçadeiras."
Rita A 2  06 2021 – Lisboa
***
« Mooie villa met zwembad op groot terrein, grenzend aan Rio Formosa. Prachtige plek en goede uitvalsbasis om de Algarve te verkennen. Communicatie met Karl prima en Rosa regelt het uitstekend ter plekke! »
Jacq & family A1 June 2021 – Netherlands
***
"I definitely recommend! The property is truly incredible. The property is a gorgeous farm, with amazing produce and you can walk right down to a beautiful dock on a large lagoon. My kids had so much to explore and we enjoyed our time there. The space was comfortable and clean. Very charming with lots of local details in the decor (pottery and art). Rosa and her husband were welcoming and helpful. We had the chance to have our kids play with theirs which was special for our children. Their daughters were just as delightful as the parents. The location is great if you don't want to be around the tourist crowds in town, but can easily reach anything by car in just a few minutes. The pool and outdoor spaces are truly gorgeous! Very relaxing and lots to do. We would love to visit again in the future."
Alison & family B1 July 2021 Colorado US
***
"This place is one the most beautiful, relaxing and quiet place we have ever been. We felt at home immediately and enjoyed very much the house, the porch, the pool, the surrounding and wonderful villages and beaches around. Thank you to Karl and Rosa´s family with special thought for Matilde. Please don't spread the news :)"
Ana Isabel & friends A2 July 2021 Portugal
***
O espaço junto ao mar é muito agradáve. Ficámos surpreendidos pela positiva!
Catarina A1 July 2021 Portugal
***
"Un lugar fantástico para pasar unos dias en familia o amigos en Portugal. La ubicación es perfecta y permite moverse por todo el algarve y visitar sitios increibles. El apartamento, piscina y entorno de luz romana son muy recomendables. Saludos."
Daniel A1 July 2021 Spain
***
"Wat een heerlijk huis met een lekker zwembad! De omgeving is heel mooi, fijn wandelen of naar het strand. Leuke stadjes met lekkere restaurantjes om te bezoeken. Aanrader! Ook de gastvrije ontvangst was top!"
Juliette B1 August 2021 Holland
***
 "Amazing place, super friendly, clean. Highly recommendable!"
Juan A1 August 2021 Spain
***
"Fantastic place for a family break! The kids enjoyed watching the animals on the farm and had a great time splashing in the pool. Look forward to returning next year!"
Nelson B1 August 2021 Utah USA
***
"Mi familia y yo, hemos quedado muy contentos con la estancia, muy bien cuidada, sin lugar a dudas repitiria de nuevo. "
Julianna A1 August 2021 Spain
***
« Una casa con una ubicación fantástica, para poder desplazarte y conocer todo el Algarve!!y con un enclave maravilloso! La casa muy practica con todo lo necesario para estar cómodos!! Muy buena comunicación con los propietarios q están pendientes de todo lo que se necesite!! Repetiremos »
Ana A1 Octobre 2021 Séville Spain
***
"Experiência muito boa! Casa muito confortável e extremamente bem limpa. Espaço exterior muito bonito. Os animais, as ávores, a vista da Ria Formosa e o pôr do sol são lindos! É notó a dedicação dos funcionários, estando tudo muito cuidado. A Rosa é muito prestável e sempre muito simpática! Certamente que voltaremos!"
Maria João  B2 Outubro 2021 Lisbon
***
"Great place, wonderful premises, spectacular location. Will definitely come back!"
Daniela A1 Outubro 2021 Lisbon
***

Discover quickly what the surrounding environment offers you!The tenants have really enjoyed the beauty of the villas and the area located on an ancient Roman Site.  It is a reminiscence of the past that shows the magnificence of the place. One of the most beautiful regions of the world where life is sweet all year long.  The Algarve is waiting for you!