Right from the heart
The Owner shall never tire to tell you about the beauty of his Villas but also some of our clients have shared in words their amazing experience among us.  Please take the time to read their comments…
Testimonial 2020-2021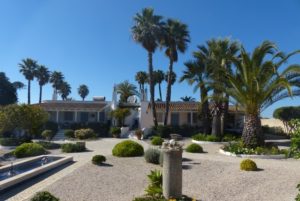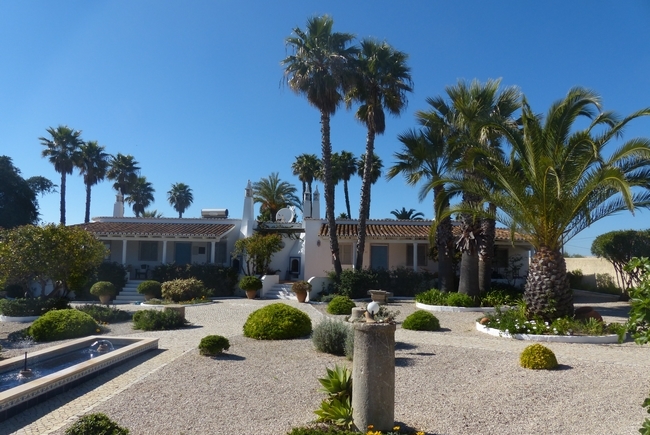 « Great villa in a quite secure gated development with a private pool and very easy access to the town and many stunning beaches either by rented car or taxi (Bolt app was great). Has everything you might wish for as a relaxing family or couple getaway holiday. Very clean, lovely decor and all you need facilities. Rosa, the caretaker, is brilliant – made us feel at home from day one and helped with all the enquiries. Would definitely recommend and return back »
Anastasia B2 June 21 – England
***
"VIELEN DANK FÜR DIE TOLLE ZEIT UND DIE LIEBEVOLLE BETREUUNG"
VERENA & ARNOLD A1 JUNI 2021 – DEUTSCHLAND
***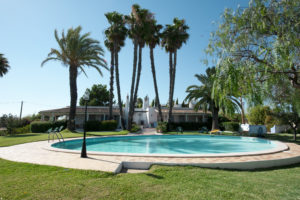 « The stay at Luz Romana was great. It is well situated near Tavira with diverse markets and supermarkets and Praia do Barril. Still, it is a really peaceful location far enough off the main road where you can come to rest. A very kind and hard-working couple looks after the houses, plants, garden, pool, the animals (chicken, geese, canary birds, guinea pigs, bunnies) and the big area down to the Ria Formosa. We loved to wander around this area, watch the animals and pick up one lemon or fig. The kitchen equipment is very complete. It could be renewed but that is really nitpicking. Everything works just well. The whole house is beautifully decorated, clean and from the moment we arrived and were welcomed by the housekeepers we felt at home. Also, there are many options where you can sit outside. And on top, there is a nice barbecue. The pool is big and clean. and you could spend the whole time there if you wanted to. All in all, definitely a place to recommend, and we can't wait to come back! »
Johannes  B1 Juni 2021 – Hambourg
***
"Wunderschönes Haus, sehr gute Ausstattung, Phantastische Lage. Sehr gute betreuung durch Herrn  + Frau Lopes. Alle Wünsche sofort erfüllt."
Isolde & Werner S. TVA 102 07 2015 – Deutschland
***
"Splendid house and environment! Well-equipped and very clean. We will recommend it to other people! Very nice salted swimming pool. A few remarks: no thermos to keep coffee warm, more lightning needed on porch in the evening, too dark to read or play games."
Patricia A. TVA 103 07 2015 Belgium
***
We stayed in TVA103 in June 2016 & had a wonderful time. We travelled with our 3 year old son, a friend and her 9 year old daughter. It was very family friendly with plenty of space for them to run around. There is also plenty of space between the villas so while it is communal/shared pool there is also a sense or privacy. Booking was very efficient and clear and there are no surprises (my memories are more beautiful than the good photos on this site)! While the grounds staff do not speak much English everything is straightforward and easy to use and they are very friendly. We enjoyed the grounds and the walk to the lagoon, a 10minute walk to the village, Santa Luzia is very pretty with amazing beaches by boat or train. We are already looking at booking for next year! My only observation is that A/C would be great to have. Many thanks
Owen & Julieanne June 2016 England
***
Excellent séjour dans une propriété fleurie bien entretenue toute blanche, propre et bien équipée. Le point fort est l'immense terrasse (4 coins reposants: 1 grande table, un coin barbecue, un coin apéro et un coin pousse café avec transat) et la piscine. La propriété comprend 4 locations et est bien entretenue par un couple aimable. L'accès au wifi serait un plus appréciable.
Christine R.  June 2016 Belgique
***
Schon vor der Anreise war eine einwandfreie Kommunikation mit dem Vermieter möglich. Ein wunderschönes Ferienquartier in traumhafter Lage ,um in Ruhe Erholung vom Alltag zu finden. Sehr gepflegter Garten ,mit Palmen Strächern und großen sauberen Pool. Mit dem Auto sind mehrere Strände in kürzester Zeit zu erreichen.
Andreas S. TVA102 June 2016 Deutschland
***
The tenants have really enjoyed the beauty of the villas and the area located on an ancient Roman Site.  It is a reminiscence of the past that shows the magnificence of the place. One of the most beautiful regions of the world where life is sweet all year long.  The Algarve is waiting for you!
Discover quickly what the surrounding environment offers you!