Contact us today to schedule your vacation!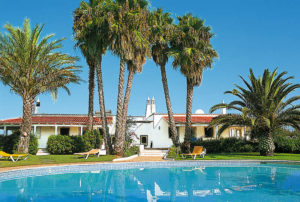 For any inquiries or booking, we will be happy to answer you as soon as possible in French, English or German.
You can contact us:
– By phone: +351 927 638 722
E–mail:  contact@luzromana.com  or dreamtimeluz@gmail.com
– Via the form below (quick answer guaranteed)
Send us a message, we will quickly reply to you.

Our location
Villas Luz Romana is located near Luz de Tavira (700 m), a small town South of Portugal in the Algarve.  A privileged region located on the east coast, 29 km from Faro (airport) and 300 km from Lisbon. Beaches in the area are accessible by bridge or shuttle boat to cross the Ria.
It is in a privileged place high in contrast that the Owner awaits you.

Live weather of fascinating Algarve
The Algarve is located South of Portugal in a region of perpetual summer.  Guests can enjoy a mild winter and a hot summer to relax or visit the area from March to November. The exceptional climate is a guarantee for successful holidays. Here is Tavira's weather – 7km from Villas Luz Romana…