Traditions and lifestyle in Villas Luz Romana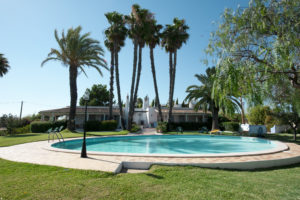 The Algarve is a piece of heaven where sun shines all year long on its golden cliffs; it is a place where endless beaches stretch as far as the eye can see. This makes the Algarve, Southern Portugal, a beautiful place.
The Algarve is a region inhabited by warm and welcoming people. Its way of life is well preserved and its nature is still unspoilt.
In this wonderful touristic setting lie the Villas Luz Romana. Its owner invites you to spend your next vacation right in the heart of the Natural Park of Ria Formosa.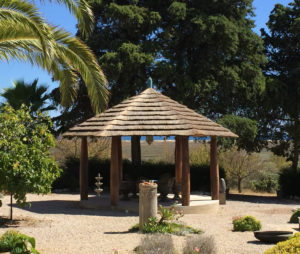 You will fall in love with this place full of history. These places were once occupied by the Roman Site of Balsa and you can still discover some scattered remains; it is a sort of an open-air museum.
Luz Romana is a little paradise in the Algarve touristic region.  This land of contrast is the ideal place for nature lovers in search of relaxation and quietness or for artists looking for inspiration in a peaceful environment.
Staying at Villas Luz Romana will allow you to relax beside the saltwater pool in a beautiful landscaped park with palm trees, olive trees, pines trees, almond and other fruit trees… or to visit this beautiful region, rich in color and fragrant and take advantage of the numerous activities available.
We provide high end services in a fascinating setting; you will be seduced by the beauty of our superb villas: you'll feel like in paradise! 

A charming property in Eastern Algarve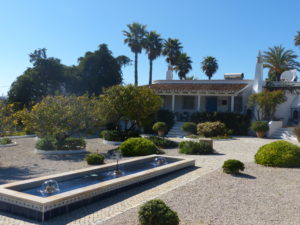 Come discover Villas Luz Romana! Our estate is located near the lagoon, facing the sea. From the private dock with access to the lagoon you'll enjoy an extremely rich fauna and spectacular sunrises and sunsets embracing the endless horizon and the sparkling blue Atlantic.
Luz Romana consists of 2 detached units, each one including a villa for 4 people and another one for 6 people. These 4 villas can accommodate up to 20 people in total!
There is a lovely round swimming pool surrounded by palm trees between the 2 villa units: each one has a different view: one on the pool, the other one on the sea.
Our comfortable villas offer an ideal place for a stay with family and friends.
We are looking forward to make you discovering this beautiful place.  Just follow the guide …

 Click on a photo to view one of our amazing villas…
| | |
| --- | --- |
| Villas for 4 people | Villas for 6 people |
| |   |
| | |